Pharmacists: Looking for quality study material to help you pass your exam? We update our content annually to give you the best chance at passing your exam!
Passing a pharmacist board certification exam will likely be one of the most challenging ventures in your career.  BCPS and BCACP pass rates are in the 60% range! Approximately one out of three will fail!  The BCGP pass rate at one point was 43%! NAPLEX participants fair a little better, but even those rates have dipped over the last several years. We're in the business of creating happy customers and helping people pass; here's some feedback from successful participants on some of our study materials:
"Thank you so much for the wealth of information you provide. I passed the Fall 2018 BCACP on my initial try. I purchased your All Access Pass, 2 exams, BCACP Bullets book and listened to your Pharmacotherapy audiobook." The majority of my prep time (spread over 2.5 months) was spent listening to your webinar like presentations while doing other activities. Closer to my exam date I did my final review by reading your BCACP Bullets book. Thanks again Eric. Keep up the great work." – Dan T.

"I can't thank you enough for your BCACP review course.  I can unconditionally tell you that your course was excellent." – Virgil E.

"I just wanted to say THANK YOU so much for putting together such a fantastic program!  With your help, I PASSED the BCACP.  I can say without a doubt that I would not have passed on my own.  I retired after almost 30 years in retail and started my own MTM business.  I wanted to sit for the test to prove my knowledge both to myself and any prospective clients (since I only have a BS…not a PharmD!)" – Pam Platt

"I purchased both courses from ASHP and ACCP. Your questions give the material from ACCP a run for it's money, inasmuch as you present valid, valuable clinical information." – Mary B. on BCPS Content

"Wanted to say a big thank you for your in-depth geriatric course. Passed the April 18′ exam." – Fazia H. (This was the exam with the 43% pass rate)

"I somehow feel that it's like the author uses a filter or semi-permeable membrane to concentrate the components in a solution, so you don't have to drink a ton of liquid to obtain the nutrition in it." – Cee (on our NAPLEX content)

"I took both the ACCP mock exam as well as the Meded101 mock exam. I feel like both were very useful to help me to gauge where my deficiencies are.  I feel like the intensity of the Meded101 mock exam was spot on as far as the BCPS exam." – Michelle B.

"I can't thank you enough for your BCACP review course.  I can unconditionally tell you that your course was excellent." – Virgil E.

"I just wanted to say "thank you" for creating the BCGP practice exam and webinar series. I passed the exam this past February.  As a current retail pharmacist, they both helped me reinforce the clinical knowledge that I had stored away in the back of my mind and analyze the cases as clinical pharmacist should. The practice exam questions were very similar to the content on the exam and helped me focus on my weak points.  I look forward to your future works. Thanks again. I really admire what you do!" – Giselle

"The BCACP mock exam was so helpful. The best part of the (Meded101) BCACP mock exam was thorough yet straight forward explanations.  I purchased the mock exam from ASHP and ACCP and felt like the Meded101 BCACP practice exam was the most helpful." – Patricia P.

"I was taking the BCGP exam for the 3rd time (2nd re-certification) and my studying was minimal.  I am a seasoned geriatric practitioner, but this guide was valuable in reminding me of many geriatric topics/medications I needed to brush up on."– Mark D.

"Just wanted to take a minute to say thanks for your site and the work you put into education! I passed my BCGP exam without any problems and I attribute much of the success to your tutorials. Thanks!" – Sam Hubler

"I was surprised by the ease it took me to understand the key concepts while reviewing your study guide. It was very reader-friendly and well written. For someone like me who has not had enough exposure to statistics, let alone biostatistics, it was of tremendous value." – Mike M.

"I feel this is a great resource for students to use in preparation for the NAPLEX exam. It provides a wide variety of content and questions to aid in learning. As a new practitioner who recently took the NAPLEX exam, I find these questions to be a fair representation of those asked on the actual exam."– Mandy G.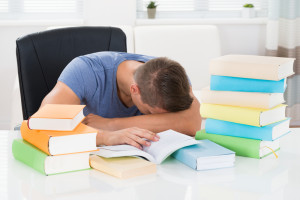 BCPS (Board Certified Pharmacotherapy Specialist)
BCPS All Access Pass Includes:
The 20+ hour BCPS Webinar Review Course + PDF Slide Deck
BCPS Regulatory Study Guide (New for 2019 and Beyond!)
1,000+ Question Bank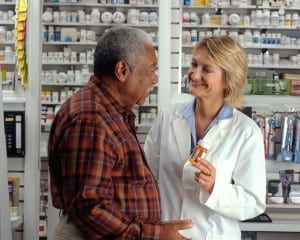 BCGP (Board Certified Geriatric Pharmacist)
BCGP All Access Pass Includes:
BCGP Social and Regulatory Issues (NEW!)
1,000+ Question Bank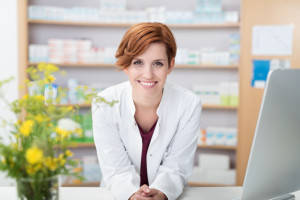 BCACP (Board Certified Ambulatory Care Pharmacist)
BCACP All Access Pass Includes:
BCACP Review Course and Slide Deck
BCACP Practice Management and Regulatory Study Guide (NEW!)
1,000+ Question Bank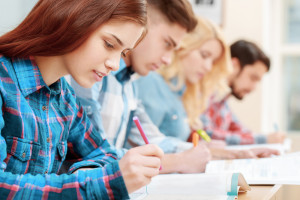 NAPLEX
Be sure to take the FREE 10 Day Challenge!
NAPLEX All Access Pass Includes:
20+ Hour NAPLEX Review Course and Slides
NAPLEX Practice Exam #1
NAPLEX Practice Exam #2
Medication Comparison Tables
AND More!

BCMTMS (Board Certified Medication Therapy Management Specialist Care)
BCMTMS All Access Pass Includes:
BCMTMS Review Course and Slide Deck
Full Length 200 Question Practice Exam
600+ Question Bank
Stats Study Guide
Medication Comparison Tables
BCMTMS Practice Management and Regulatory Study Guide
Professional Development
Amazon Books/Supplemental Resources
Study Materials and Resources For Healthcare Professionals and Students – Amazon Books
If you have any questions about our content, please feel free to email us here!