BCACP Review Course – Ambulatory Care Pharmacy Study Guide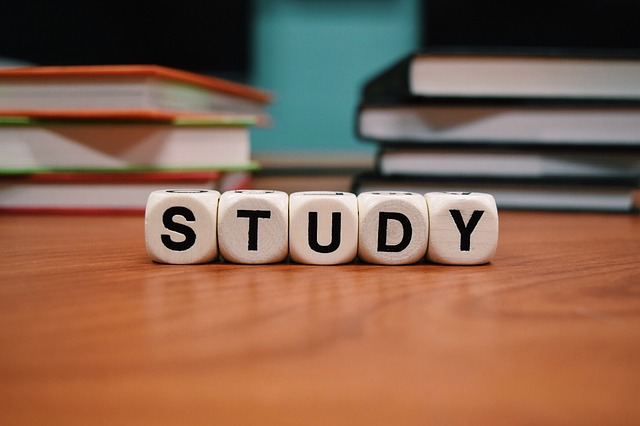 The BCACP Review Course from Meded101 will no doubt help prepare you to pass the BCACP exam! I'm not the only one that believes that.
Here's what Virgil Ealy, BCACP Spring Exam participant had to say about the review course;
"I can't thank you enough for your BCACP review course.  I can unconditionally tell you that your course was excellent."
Virgil is also recommending our BCPS review course to a couple of colleagues!
Options are pretty limited when it comes to preparing for the Board Certified Ambulatory Care Pharmacist exam, and I wanted to change that by covering the essentials for any ambulatory care pharmacist.
This review course is an instant access opportunity of nearly 20 hours of video content! No travel, no waiting, and incredible cost-effectiveness.  You can easily spend up to $500-1,000 for review material/courses for the BCACP exam.
The Features:
Over 800+ slides!
2+ hours of ambulatory practice, regulatory and biostatistics prep
Learn at your own pace
Nearly 20 hours of video content
100+ educational videos
No additional travel time or expenses!
Instant, anytime access (log in under "My Account" following purchase)
6 month access
BCACP study materials are expensive and I wanted to provide something extremely valuable yet affordable enough since the sitting for the BCACP exam already costs several hundred dollars. Providing good prep materials at a reasonable cost has been my goal with all of my previous helpful products (Board Certification Statistics Study Guide, and BCACP Practice Exam,
I reviewed the content outline put out by BPS for the BCACP exam and created the ambulatory review course. Here's the list of videos/content outline:
Ambulatory Care Practice
Billing Codes
Medication Reconciliation
Motivational Interviewing
Point of Care Testing
SWOT Analysis
Cardiovascular
Atrial fibrillation
Congestive Heart Failure
Coronary Heart Disease (CAD)
DVT/PE
Hyperlipidemia
Hypertension Guidelines Update
Hypertension Medications
Hypertension Pearls
NOACs
Orthostasis
PVD
Stroke/TIA's
Warfarin
Dermatologic/ENT/Eye Disorders
Allergic Rhinitis
Dermatologic disorders
Eye Disorders
Steven Johnson's Syndrome
Endocrine
Adrenal Disorders
Diabetes videos

Complications
Medications

Hyperparathyroidism
SLE
Thyroid Disorders
Fluid and Electrolytes/Renal/Nutrition
Acute and Chronic Kidney Disease
Dialysis
Electrolytes
Malabsorption and Malnutrition
Nephrolithiasis
Obesity
Gastrointestinal
Cirrhosis
Crohn's/UC
Diarrhea and Constipation
GERD, PUD, Dyspepsia
Hepatitis
IBS
Nausea and Vomiting
Pancreatitis
Geriatrics
Beer's List and Stopp/Start Criteria
Delirium
Dementia
Falls
Hospice
Physiological Changes in the Elderly
Hematologic/Immunologic
Anemia
Transplant Medications
Sickle Cell
Vaccines
Infectious Diseases
Bacterial Prostatitis
Fungal infections
GI infections
HIV/AIDS
Influenza
Ophthalmic
Otitis Media
Pneumonia
Sinusitis
Skin and Soft Tissue Infection
STD's
Tuberculosis
UTI's
Neurological
Headaches
Insomnia
MS
Neuropathy
Parkinson's
Seizures
Tremor
Vertigo
Obstetrics/Gynecology, Men's Health, Urology
BPH
Contraception
Endometriosis
Estrogen replacement
Infertility
Lactation
Menstrual Disorders
PCOS
Pregnancy and Medication Use
Sexual Dysfunction
Urinary Incontinence
Oncology
Breast Cancer
Cervical Cancer
Lung Cancer
Skin Cancer
USPSTF
Psychiatric
ADHD
Anxiety
Bipolar/schizophrenia
Depression
Opioid and Alcohol Overdose and Withdrawal
Substance Abuse
Pulmonary
Asthma
COPD
Pulmonary hypertension
Sleep Apnea
Smoking Cessation
Regulatory/Biostatistics
Biostats
Cost of Prescription Medications
MACRA
Regulatory
Rheumatology/Pain Management
Fibromyalgia
Gout
Osteoarthritis
Osteoporosis
Rheumatoid Arthritis
Shingles
As you can tell from this list, this project took me a LONG time to create.  I think you will find it incredibly valuable in your prep for the BCACP Exam as well as help you become a better pharmacist!  If you have any questions, feel free to email me at mededucation101@gmail.com
Eric Christianson, PharmD, BCPS, BCGP
To ensure the safest possible experience, our website is SECURED through Comodo