BCGP All Access Pass – 1 Year Subscription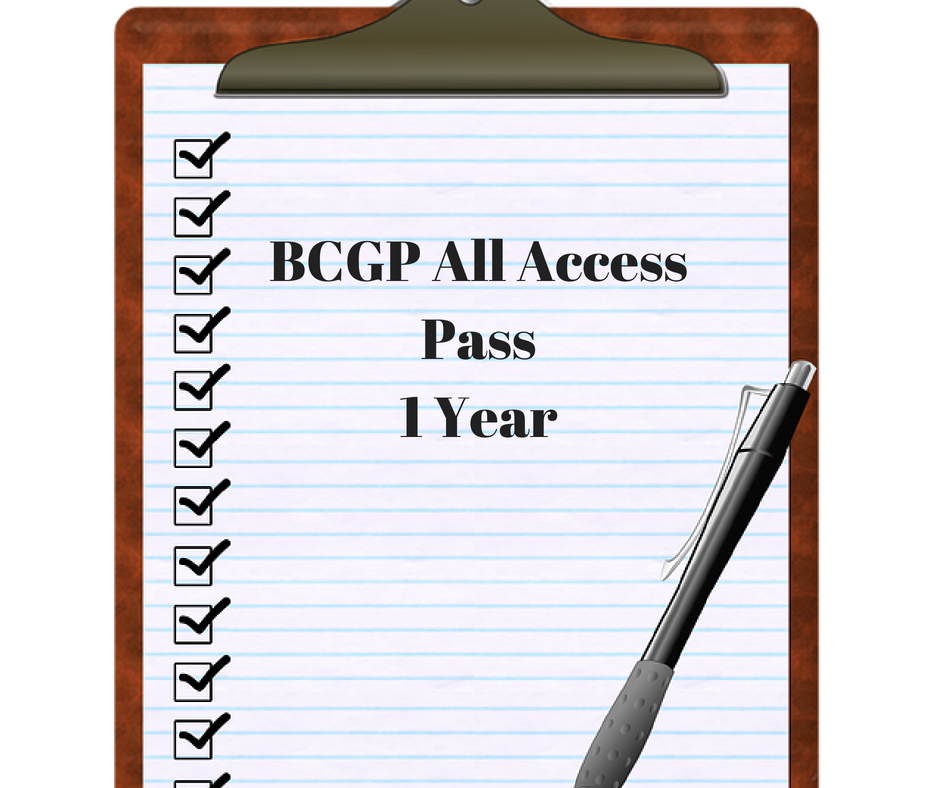 UPDATE FOR FALL 2019 – OVER 1,000 ADDITIONAL PRACTICE QUESTIONS HAVE BEEN ADDED TO THE BCGP ALL ACCESS PASSES!
We've created the BCGP All Access Pass in response to customer demand. The (Board Certified Geriatric Pharmacist) BCGP Exam is very challenging and many customers have asked about purchasing all of these products for their preparation.  We have now updated our popular study material and are giving a big discount for purchasing a BCGP All Access Pass for all of our BCGP Exam prep products.  By purchasing this package, this is over a $50 dollar discount versus buying the products individually!
We've got years of experience creating valuable, time-saving products and our customers have had some kind feedback for us;
"Just wanted to take a minute to say thanks for your site and the work you put into education! I passed my BCGP exam without any problems and I attribute much of the success to your tutorials. Thanks!" – Sam Hubler
"I just wanted to say "thank you" for creating the BCGP practice exam and webinar series. I passed the exam this past February.  As a current retail pharmacist, they both helped me reinforce the clinical knowledge that I had stored away in the back of my mind and analyze the cases as a clinical pharmacist should. The practice exam questions were very similar to the content on the exam and helped me focus on my weak points.  I look forward to your future works. Thanks again. I really admire what you do!" – Giselle
"I was taking the BCGP exam for the 3rd time (2nd re-certification) and my studying was minimal.  I am a seasoned geriatric practitioner, but this guide was valuable in reminding me of many geriatric topics/medications I needed to brush up on." – Mark D.
"I was surprised by the ease it took me to understand the key concepts while reviewing your stats study guide. It was very reader-friendly and well written. For someone like me who has not had enough exposure to statistics, let alone biostatistics, it was of tremendous value." – Mike M. on our Stats Study Guide
Your 1 Year – "All Access Pass" will include; – Feel Free to Click the Links below to read more about each individual product.
I'm confident the content presented in the BCGP All Access Pass will help you prepare to pass your BCGP exam! If you have any questions about any of the products, feel free to shoot us a message!