BCPS All Access Pass from Meded101 – 6 Month Access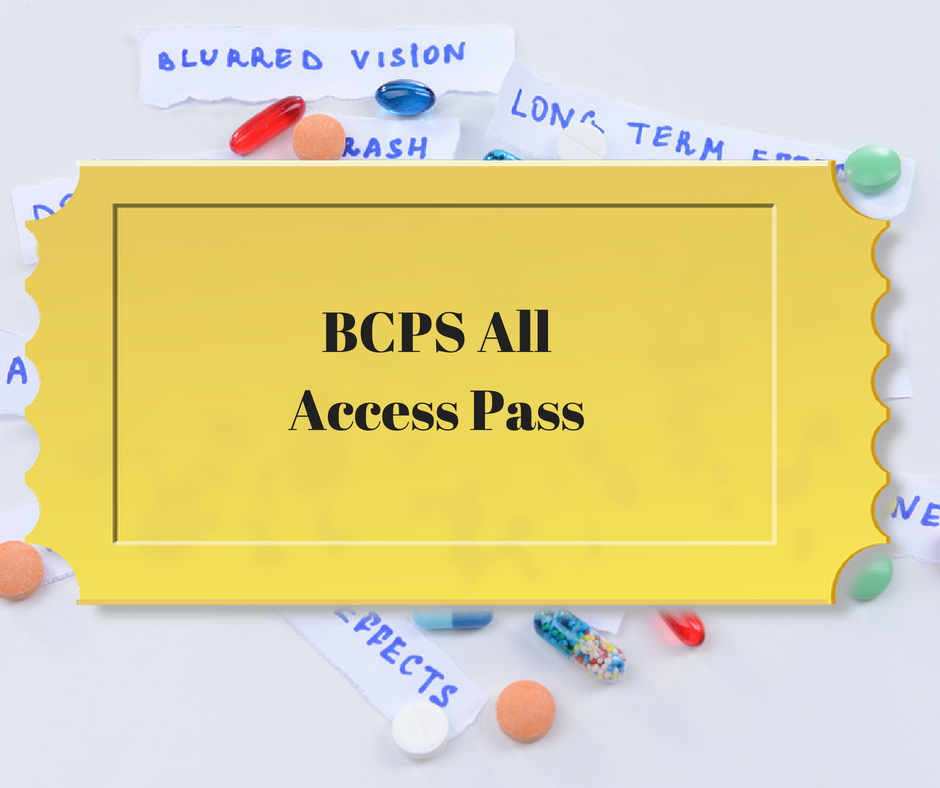 We've had numerous people ask, when are you going to have access to everything in one place?  For those seeking BCPS certification, that day has come!  We are now offering a BCPS All Access Pass to all the great BCPS study material we've created!
Our content has been purchased from all over the world and here's some feedback we've received;
"I was surprised by the ease it took me to understand the key concepts while reviewing your study guide. It was very reader-friendly and well written. For someone like me who has not had enough exposure to statistics, let alone biostatistics, it was of tremendous value." – Mike M.
"It was very helpful for me and worth the money." – Toni
"I purchased both courses from ASHP and ACCP. Your questions give the material from ACCP a run for it's money, in as much as you present valid, valuable clinical information." – Mary B
"Thanks for providing the mock exam – it was a big help for me." – Maria V.
With your purchase, you will get 6 months of access to everything important to prepare you to pass. The All Access Pass Includes:
In comparison to other BCPS test prep material, this is well over a 300$ value!
If you have any questions about the BCPS All Access Pass, feel free to shoot us a message!
Eric Christianson, PharmD, BCPS, BCGP