Fantastic Guest Post tonight coutesy:
Kishan Patel
Wilkes University
Pharm.D Candidate Class of 2016
28 yo F was admitted to hospital for osteomyelitis and developed a clot after PICC line insertion. Her PMH includes Cystic Fibrosis, malnutrition, no hx of malignancies, and no previous DVT. She is 5 feet tall and weighs 58lbs. She is currently taking Pulmozyne, Hypertonic saline nasal spray, Bactrim, fat soluble vitamins (A,D,E,K) and appropriate arrangements have been made to treat the osteo with IV abx for 8 weeks at her home. She produces appropriate amount of urine and her Scr has been stable for the length of her hospital stay. The attending has made a decision to start the patient on Warfarin with Enoxaparin bridge and have the PCP manage her condition on an outpatient basis once the patient reaches therapeutic INR goal.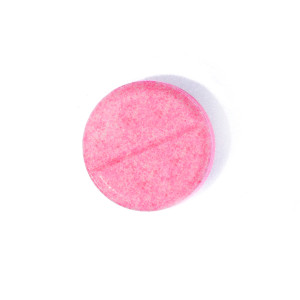 Some considerations:
Is this patient a good candidate for Warfarin?
What should be the starting dose, duration, and goal INR? When would you like to recheck her INR?
Any there interactions? How should they be managed?
This patient is a good candidate for Warfarin since it does not heavily rely on renal elimination and has reversible agents available in the case of emergency. However, as a good pharmacist, one should keep in mind that this patient has a childbearing age, and Warfarin is category X. Asking questions like, "Are you pregnant, Are you planning to become pregnant?" should always be included in the Warfarin educational counseling.
Since this is her first provoked DVT without any hx of malignancy, she should be treated for 3 months with goal INR of 2—3. I would personally start this patient on 5mg once daily for three days, check the INR on day 3, and then readjust therapy as needed. Please realize that this patient is on Bactrim, which will increase the INR when concurrently used with Warfarin. In contrast, fat-soluble vitamins contain vitamin K, which will work directly against Warfarin and lower the INR. Stopping her fat-soluble vitamins would not be a good choice because of the risk of malnutrition. She is 28 year old and only weights 58lbs. Start Warfarin nice n' low, and readjust the therapy as needed.
If you're interested in educating healthcare professionals via a case you've seen, please contact me!
Warfarin mistakes definitely made the list of my 30 medication mistakes – a free 6 page PDF based upon my real world experiences as a clinical pharmacist – Subscriber here to get it now! – Eric Christianson, PharmD, CGP, BCPS