63 year old female with a history of severe COPD.  She is a smoker and is currently taking the following medications: ipratropium/albuterol as needed, Symbicort (budesonide and formoterol) 160/4.5 two inhalations twice daily and Spiriva inhalation once daily.  Respiratory symptoms are fairly well managed
She presents to the clinic with poor appetite, cough, throat pain, and also complains of a gagging type feeling.  Upon assessment, she's diagnosed with thrush and prescribed nystatin to treat the infection.  The infection totally resolves within a couple of weeks.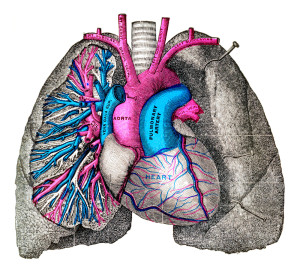 Fast forward a couple months later and the patient again presents with similar symptoms of irritated mouth and throat, difficulty swallowing.  Patient is again diagnosed with a candida infection and treated with nystatin for a period 2-4 weeks with consideration of a longer time period depending upon symptoms.
So what was missed initially in this case?  Upon investigation and careful questioning of the patient, it was discovered that she either was not educated or did not remember to rinse her mouth following administration of inhaled corticosteroids (which Symbicort contains).  This is a classic example of why patient education is so important as well as identifying that new symptoms or medical problems could be caused or worsened by medications!  In this case, the thrush could've possibly been prevented, saving our patient some pain and suffering.
If you're new to the blog, please subscribe and check out 30 medication mistakes I see in my everyday practice as a pharmacist.
Eric Christianson, PharmD, CGP, BCPS