Mirtazapine For Insomnia – Are You Using It Correctly?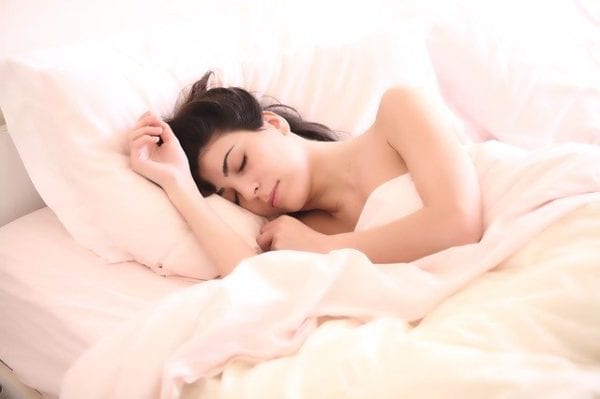 Mirtazapine is commonly used in elderly patients with depression who are also suffering from insomnia. Mirtazapine is often chosen because it is much safer than benzodiazepines, "z-drugs", and antipsychotics. The mechanisms of mirtazapine (podcast episode on the pharmacology) include the release of norepinephrine via presynaptic
adrenergic auto-receptor blockade, increased serotonin production through stimulation of
adrenoreceptors on serotonergic cell bodies, and the direct blockade of 5-HT2 and 5-HT3 receptors. Mirtazapine has a high H1 receptor affinity, leading to antihistamine effects. So what does this mean as far as dosing of mirtazapine for insomnia?
The recommended initial therapeutic dose for the treatment of depression is 15mg/day. Several studies discuss the predominance of antihistaminergic activity in doses <15mg/day, whereas the use of higher doses results in greater noradrenergic effects that help to negate antihistaminergic effects. If mirtazapine is not aiding the patient in sleeping at their current dose, increasing the dose can make insomnia even worse. The noradrenergic effects of mirtazapine in doses
of 15mg/day can result in over-stimulation and insomnia in older adults, especially if given at bedtime.
Given this information, if a provider is primarily using mirtazapine for insomnia management, 7.5 mg of mirtazapine is going to be the appropriate dose for most. Aggressive starting doses may have a counter-productive effect and may lead to polypharmacy with the addition of more sedative agents.
The American College of Physicians strongly recommends Cognitive Behavioral Therapy for Insomnia (CBT-I) as first-line treatment. However, many patients look for a more immediate treatment for their symptoms. A combination of CBT-I and short-term low-dose mirtazapine use can help promote better sleep. Short-term use is discussed because, as with other antihistaminergic medications, the sedative effects of mirtazapine diminish over time and can dissipate in as little as 7 days in young, healthy adults.
Regardless of the tolerability of sedating side effects, a starting dose of 15-30mg for the treatment of depression should be considered, especially in young, healthy adults. This initial starting dose aims to reduce excessive sedation while the patient gets used to the medication. If the patient is taking mirtazapine doses of 30-45mg/day and is experiencing insomnia, the medication should be taken in the morning to allow for activating noradrenergic effects to decrease by bedtime.
The other adverse effects of mirtazapine can be considered when choosing it for certain patients. Mirtazapine is known to be associated with weight gain. Due to the sedating effects of the medication and weight gain potential, extreme caution should be used in patients with obstructive sleep apnea associated with obesity.  
Article written by Taylor Gill in collaboration with Eric Christianson, PharmD
Over 6,000 healthcare professionals have subscribed for our FREE 30 medication mistakes PDF based on my experiences from clinical practice. Why haven't you?
Study Materials For Pharmacists and Students – Amazon Books
Useful Books For Any Healthcare Professional
Nursing Professionals
Dietitian Professionals
References:
Anttila SA, Leinonen EV. A review of the pharmacological and clinical profile of mirtazapine. CNS Drug Rev. 2001;7(3):249-264.
Kasper S, Praschak-Rieder N, Tauscher J, Wolf R. A risk-benefit assessment of mirtazapine in the treatment of depression [published correction appears in Drug Saf 1998 Feb;18(2):123]. Drug Saf. 1997;17(4):251-264.
Leonard SD, Karlamangla A. Dose-dependent sedating and stimulating effects of mirtazapine. Proc UCLA Healthc. 2015;19:1–2.
Stimmel GL, Dopheide JA, Stahl SM. Mirtazapine: an antidepressant with noradrenergic and specific serotonergic effects. Pharmacotherapy. 1997;17(1):10-21.
Wichniak A, Wierzbicka A, Walęcka M, Jernajczyk W. Effects of Antidepressants on Sleep. Curr Psychiatry Rep. 2017;19(9):63.