Midodrine is an alpha agonist.  I had an elderly male patient recently started on this medication due to orthostasis.  He was not receiving any other medications that would be likely to lower blood pressure.
This particular patient had a history of BPH which he was not currently on medication management for.  The primary provider noting worsening symptoms of retention following the addition of midodrine added Proscar (finasteride) to help manage the symptoms.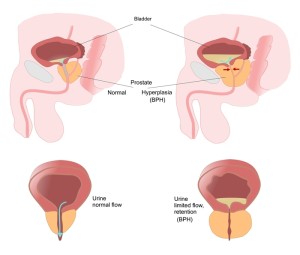 As you could imagine, the patient wasn't very happy with this as finasteride is a 5-alpha reductase inhibitor used to shrink the prostate.  Per Lexicomp: "Clinical responses occur within 12 weeks to 6 months upon initiation of therapy".
With this brief scenario, I want to create two very important educational points.
1. Midodrine is an alpha agonist and if we think about this mechanism of action, it directly opposes the action of alpha blockers used more so for the acute (and sometimes long term) management of urinary retention usually due to BPH in males.
2. Lesson number two is a mistake I've seen a few times.  The thought that Proscar or other 5 alpha reductase inhibitors (Avodart – dutasteride) will treat BPH in the short term.  As above, these drugs take a long time to work and are not going to provide relief short term.
An alternative option in this case would be fludrocortisone for orthostasis.  This medication (corticosteroid) certainly has plenty of clinical quirks as well, so digging into the patient history would be critically important.
If you enjoy clinical content that you won't find in a textbook, please subscribe and check out the 30 medication mistakes (free 6 page PDF) – a resource I created based on my experiences as a clinical pharmacist!