New Release! As Close To FREE As It Gets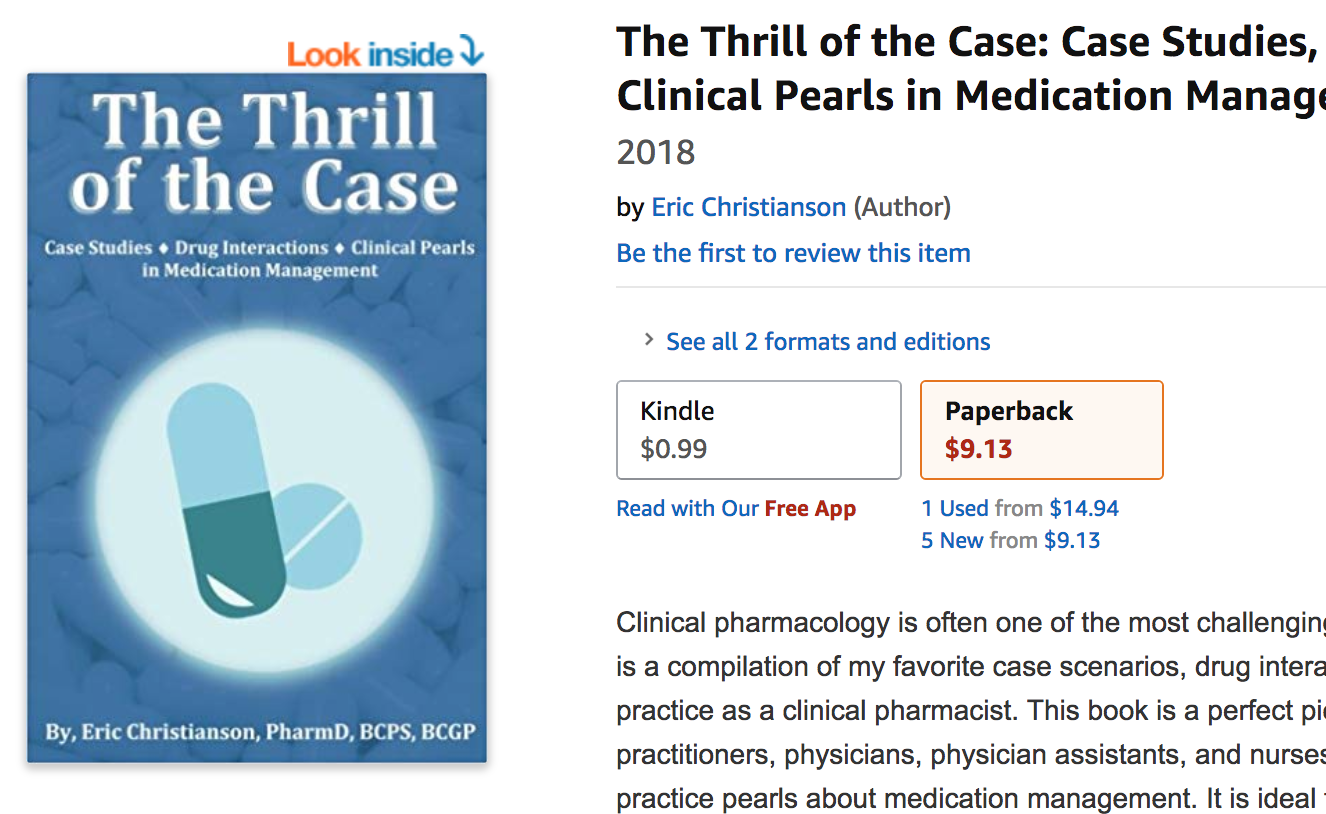 One of my favorite things to do is create content and give it away.  I'm going to do that today or at least as cheaply as Amazon will allow me to!
I've created and edited a new book where I've selected my favorite case studies, drug interactions, and clinical pearls to develop a massive (200+ page) book. This is a perfect gift for yourself or another healthcare professional who struggles with medication management.  I know a lot of folks who've given my previous book as a gift to new pharmacists, physicians, and nurses.
"The Thrill of the Case: Case Studies, Drug Interactions, and Clinical Pearls in Medication Management" is the name of the title.
Amazon doesn't allow me to price books for free, so I'm literally giving this away at cost and as low as I can make it.  The E-Book is $0.99 and the hardcopy is less than $10. Other books with case scenarios and as much clinical content that is in here would likely run you in the $50-100 range.
The only thing I would ask is that if you enjoy the content, please leave a kind review on Amazon!
Here's the link to The Thrill of the Case!