Paperback Federal Pharmacy Law Study Guide – New Release – Discount ends Tuesday!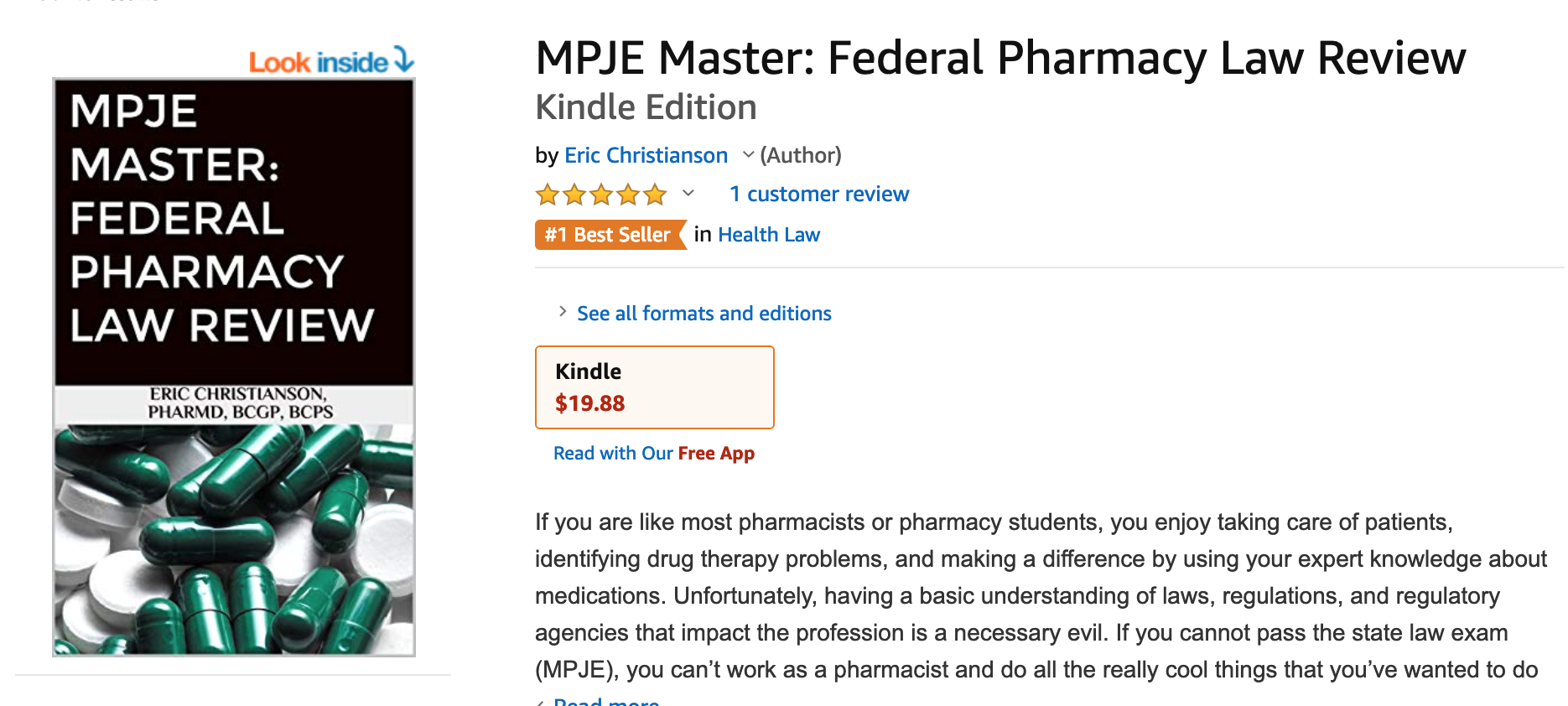 Giving discounts away to everyone who follows the blog is something I really enjoy doing! I'm pricing my latest paperback book (which has been a bestseller on Kindle) as cheap as Amazon will allow me! It is less than $10!
MPJE Master: Federal Pharmacy Law Review is a bullet point format style book, similar to our popular BCPS Bullets or NAPLEX Nuggets.
For less than $10.00, you can get this quick review (100+ pages) of federal pharmacy law. If you ever need to take the law exam for reciprocity or are a soon to be graduate, you'd be silly not to take this offer!
If you are a preceptor, this would also make a great little (inexpensive) gift for any student who is soon to graduate and needs to pass their MPJE exam.
The only thing I'd ask is that if you feel that the book is beneficial, I'd appreciate a review on Amazon!
PRICE IS GOING UP on April 16th, 2019!
This deal will end on the 16th, so don't delay as other resources for the law exam will cost you in the $50-100 range!
Eric Christianson, PharmD, BCPS, BCGP