2019 BCGP Exam Study Materials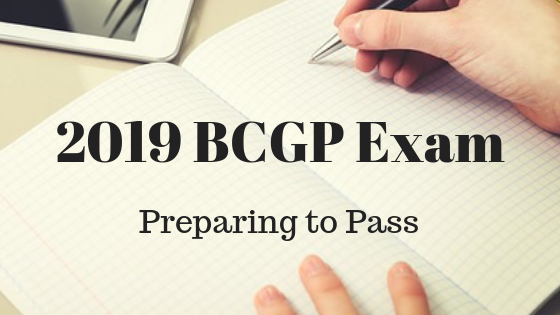 Today, I am releasing my 2019 BCGP exam study material! So, you are probably wondering what has been updated.  Here's a look…
UPDATES TO OUR 2019 BCGP EXAM STUDY MATERIAL
Video updates for the following disease states:
Diabetes
Gout
Vaccines
GI Infections

Slide updates
Additional Study Comparison Sheets, with important clinical pearls – Downloadable PDF's

Antidepressants
Antihypertensives
Atypical Antipsychotics
Beta-Blockers
Diabetes Medications
HIV/AIDS Medications
SSRI Comparison
Statin Comparison

Editing/proofing of our 2 practice exams (total of 350 questions) and our unique statistics study guide for pharmacist board certification.
Some of the feedback we've received on our BCGP content:
"Wanted to say a big thank you for your in-depth geriatric course. Passed the April 18′ exam." – Fazia H.

"I just wanted to say "thank you" for creating the BCGP practice exam and webinar series. I passed the exam this past February.  As a current retail pharmacist, they both helped me reinforce the clinical knowledge that I had stored away in the back of my mind and analyze the cases as clinical pharmacist should. The practice exam questions were very similar to the content on the exam and helped me focus on my weak points.  I look forward to your future works. Thanks again. I really admire what you do!" – Giselle

"I was taking the BCGP exam for the 3rd time (2nd re-certification) and my studying was minimal.  I am a seasoned geriatric practitioner, but this guide was valuable in reminding me of many geriatric topics/medications I needed to brush up on." – Mark D.

"Just wanted to take a minute to say thanks for your site and the work you put into education! I passed my BCGP exam without any problems and I attribute much of the success to your tutorials. Thanks!" – Sam

"I want to thank you for your fantastic resources regarding BCGP certification prep course and practice exams! I am glad to report back that I have acquired the designation!" – Jieun
More Details on the 2019 BCGP Exam and Content Outline
If you are in tune with geriatrics and the Board Certified Geriatric Pharmacist certification, you will know that there was a transition starting in 2018.  The BCGP exam switched owners and it got much more difficult or at least has been graded on a steeper curve. If you'd like to read more about the BCGP pass rate, I've put together an article that you can find here. We're proud of the fact that customers who have used our study material have reported that they passed. We've followed the content outline closely to try to cover every topic that you could be tested on.
So what did we update this year to help you prepare to pass, and what does the BCGP All Access Pass include?
INCLUDED IN THE 2019 BCGP EXAM ALL ACCESS PASS: