One Time Discount Only! BCGP, BCACP, BCPS, BCMTMS Study Materials!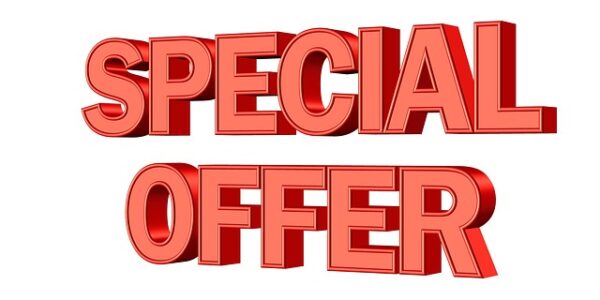 I'd like to personally thank you all for the support you've shown me through purchases of content. My goal is to provide relevant study materials that will help you pass your exam! Your purchases help me keep doing what I love with the blog and podcast! Each year we update content based upon guidelines changes, new drugs, and other constantly changing information. With those updates, I like to offer a once-a-year discount!
We are offering a ONE TIME ONLY discount of $150 on any of our 1 Year All Access Passes. In addition, I also have 10 Free Audible books to give away. ONLY the first 10 purchases will get the Free Audible version of my Drug Interaction Book (10+ hours of bonus content) as I only have a limited number of them!
The discount code for the $150 discount is: pie2022
Here are the links to the All-Access Passes where the discount is valid:
The Free Audible book offer will expire when we run out of the codes (these will go fast as this post is going out to over 12,000 individuals) and the $150 dollars off will expire on November 30th, 2020.
I will place a comment below when we are out of the Audible books and you can anticipate an email within 2-3 business days with the free code.
Here's some of the recent feedback we've received from the content in our All Access Passes!
I just want to tell you that your stuff is fantastic! I wish I would have found it before I wasted my money on the APha study course that was not helpful in the least. Yours is also so much more organized, professionally done, and thorough.

Brianne Wolf
I cannot thank you enough – very much appreciated- the charts/tests and slides had a huge impact on my passing the BCPS. Your site made a huge difference and is very well organized. I really feel you covered the areas of Pharmacology, Regulatory, and Biostatistics very well.

Joseph Dougherty
Thank you Eric! So grateful for your work. I was able to pass the BCGP and BCPS with flying colors.

Steven Geltzer
Eric, I passed on initial try for BCGP 2021 and YOUR help made the difference! Thank you for your thoroughness in subject and explanation of answer. You ROCK!

Jackie Mizer, RPh, graduate 1984
I just wanted to thank you for your study materials and to let you know that I took my BCMTMS exam in May and I just got the results and I passed on my first attempt.  I graduated pharmacy school in 1994 when only a bachelor of science degree was available at the time. I thought your materials really helped prepare me to think clinically once again.  I even did well on the Pharmacogenomics section which surprised me. Thank you again!

Kimberly Flory
It's a blessing to come across your (BCACP) board certification study materials! I plan on accessing 1 year access pass after I am done with my PharmD. I have also recommended you to another friend of mine and my brother.

Kokeng Tan, BS Pharm, BCACP
Your BCMTMS study material definitely was helpful! I purchased the 1 year all access package. It helped me a lot especially relearning the clinical side of being a pharmacist again. I passed with a pretty high score! Thank you so much for everything you do!

Vincis C.